Tabula Rasa Collaboration
Author: Wild Ilk | 11.11.2015
The Plume Art Collective are presenting their Tabula Rasa audiovisual experience. Ernest Otoo & Andy Pilsbury have been developing immersive still and moving photographic works which will be on show at Boxxed in Birmingham on the 4th December.
We were invited to collaborate and develop some work for the exhibition and will be showing a set of photographs inspired by Plume's work, alongside other collaborating artists.





Andy Pilsbury and Ernest Otoo drop ink and paint into water and then photograph the stunning effects created by the mix of colours and textures. We followed a comparable process, in that we created visuals which were manipulated and then photographed. We have always had a fascination with kaleidoscopes and felt that this would be a great opportunity to make our own, large enough to take photographs through.
From there we printed and drew images and shapes onto acetate which could be layered and arranged to make compositions 'in' the kaleidoscope. This gave us a certain amount of control but also threw up some unpredictable results which is where the magic happens. Our final piece is a triptych of large C-Type photographic prints.
We will publish the work online after the show but the best place to see the pieces will most definitely be at the exhibition itself. In the meantime this photograph was taken during one of our shoots.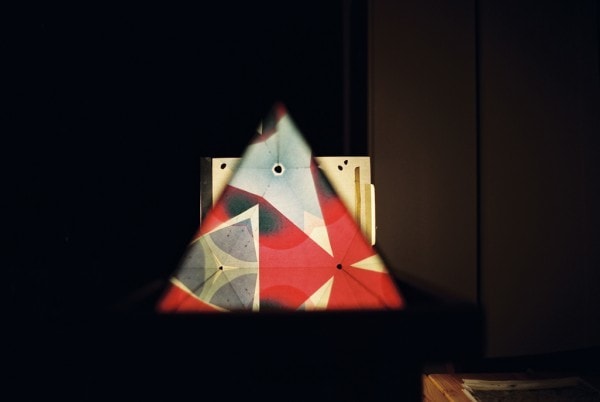 For more information about the exhibition please visit this Facebook page or visit tabularasaart.co.uk.