Aden Then & Now – Exhibition launch
Author: Kipp Jones | 17.01.2020
––
We have been working with BCMCR and Yemeni Archive on the design of a new exhibition: Aden Then and Now. 


'An interactive exhibition which draws on print and audiovisual archival material from 1914 onwards in what was then known as the 'Aden Protectorate' to better understand more contemporary developments of the unfolding conflict in Yemen.'


Our contribution to the project has been with design, initially creating a graphic style with intricate mapping as a key feature. The colour & typeface selection are influenced by some of the old print pieces that will be on display, to bring a visual continuity. We have applied this style to promotional materials – posters, flyers and digital assets as well as typeset the exhibition's information panels and captions. The largest and most detailed piece we have worked on is an infographic which has involved some research and quite technical execution.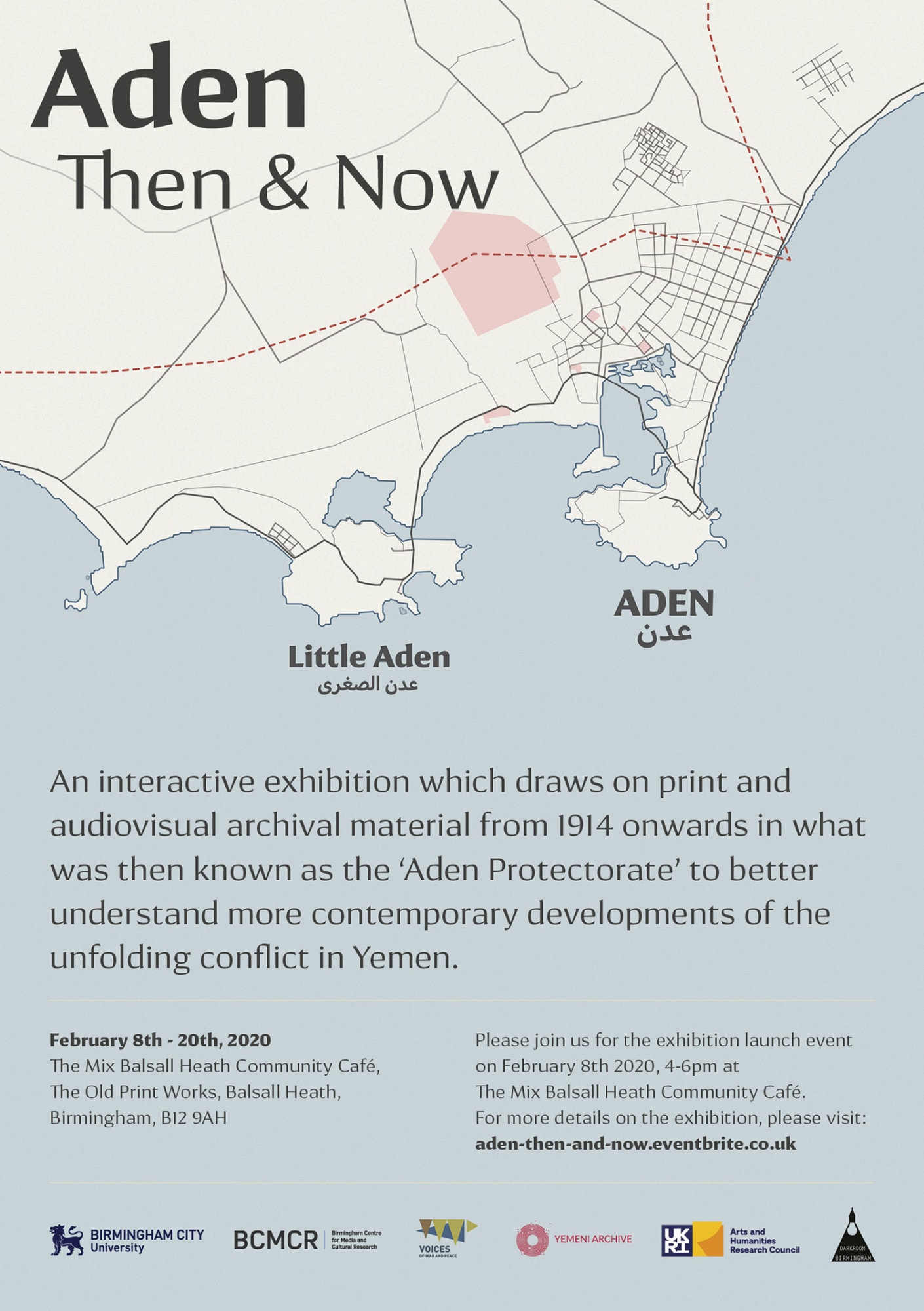 We thoroughly recommend that you come and join us for the opening on Saturday 8th February, 4pm, at The Mix Balsall Heath Community Café which is based at The Old Print Works in Balsall Heath, Birmingham. There will be some talks and the opportunity to see the exhibition for the first time.
You can find more details here, as well as register a place at the opening event: www.eventbrite.co.uk/e/aden-then-and-now-tickets-82936606623